Jerseys
FOR THE LADIES
Fitting lines and stunning color mix & match between jerseys, shorts, gloves and helmets.
CHECK SIZE CHART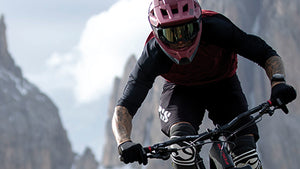 ALL DAY. ALL WEATHER.
Shorts and jerseys good for hot or wet weather thanks to light and breathable, moisture wicking fabrics.
YOU CARE, AND SO DO WE!
RECYCLED PET FABRICS
We use yarn spun from 100% post-consumer
recycled PET bottles to make our jerseys!