Spank x Rainier Collab Goes Live!
SPANK X RAINIER
MOUNTAIN FRESH
Rainier x Spank Press Release
July 13, 2023
For Immediate release
Bellingham WA – A Union of Aluminum arriveth!  Conceived deep in the Cascadian mountains, trickled down from the waters atop Mt Rainier, under the banner epic rain forests and across some of the dreamiest loamer trails you'll ever find, a partnership was forged from two iconic brands that call this epic backyard home.  
The Spank x Rainier Limited Edition Collab drops today. Comprised of the Spank Split 35 Stem and the Spoon 110 pedal this collaboration is available in either Chromatic Silver or Rainier Red colourways. All parts are shipped with Ti Gold and Chromoly black hardware to give you the ultimate in customization. Available only at select retailers and online at www.thegravitycartel.com.
The official unveiling will coincide with the Northwest Tune-Up bike, beer and music festival held in Bellingham July 14-16 and will help celebrate everything that makes the PNW special. Stop by The Gravity Cartel booth to see the goods in person, share a smile or raise a toast of the most Iconic beer that helped build the PNW.
About Spank
Spank Industries is a leading bike component manufacturer that has a long lineage in Mountain Bike, BMX and Dirt Jumping.  With a focus on Freeride, Downhill and Slopestyle Spank has been a long-time leader within the industry driving both product innovation that has led to the evolution of riding on dirt.  Our products have been out to the test on many of the world's largest Mountain Bike theatres from Crankworx, to the UCI World Cup Series, to Redbull Rampage and to events like Darkfest…. Spank has the respect and history with some of Mountain biking's biggest names and Legends.
About Rainier Beer
Throughout the 1900s, Rainier became a regional powerhouse in the West Coast beer world. In 1954, the iconic Rainier "R" sign was raised above the brewery and became a landmark of the Seattle skyline. However, with Rainier's huge success in the mid-1900s and a changing of the guard, brewing operations were moved away from Seattle, and that iconic "R" sign eventually went dark. Seattle was still the Rainier stronghold it always was, but the spirit of Rainier was weakened.
But if prohibition couldn't keep Rainier down, nothing else could. Rainier joined forces with Pabst and recommitted to its homeland in the 2000s and once again, the iconic "R" sign lit up the skyline. The reinvigorated spirit of Rainier was welcomed home with open arms, and it tasted fresher than ever. To this day, Rainier continues to be a symbol of home and happiness for millions living the Pacific Northwest lifestyle.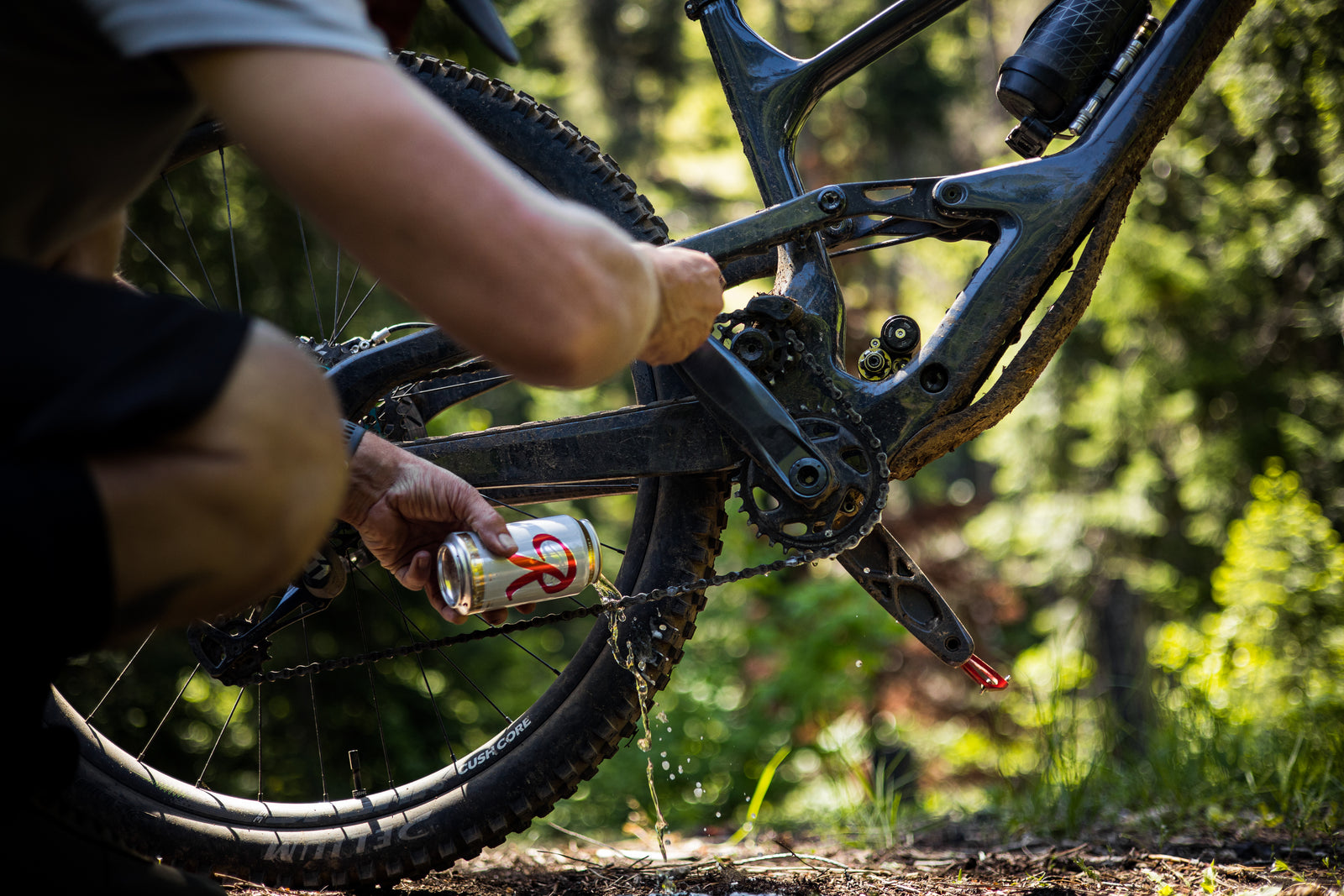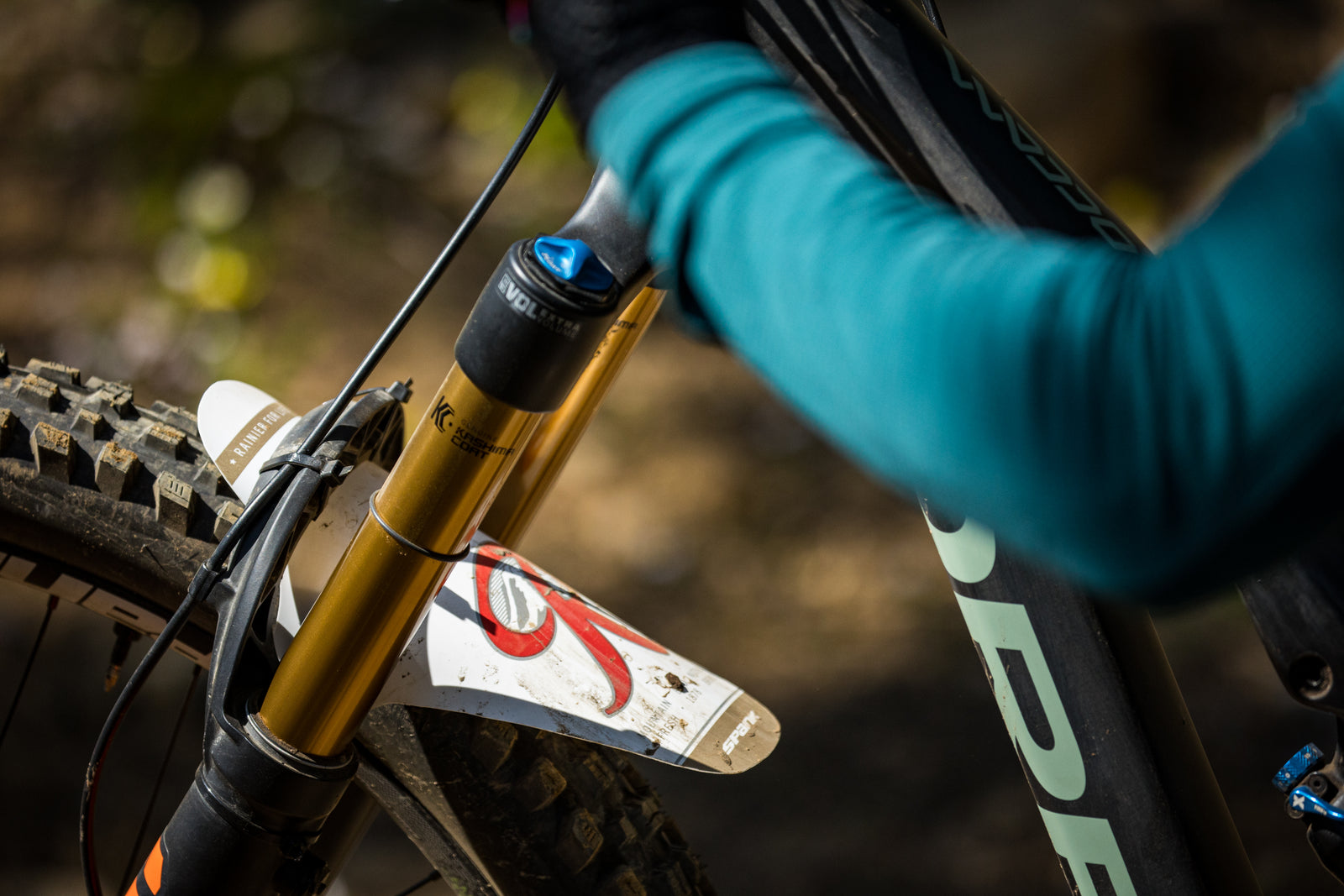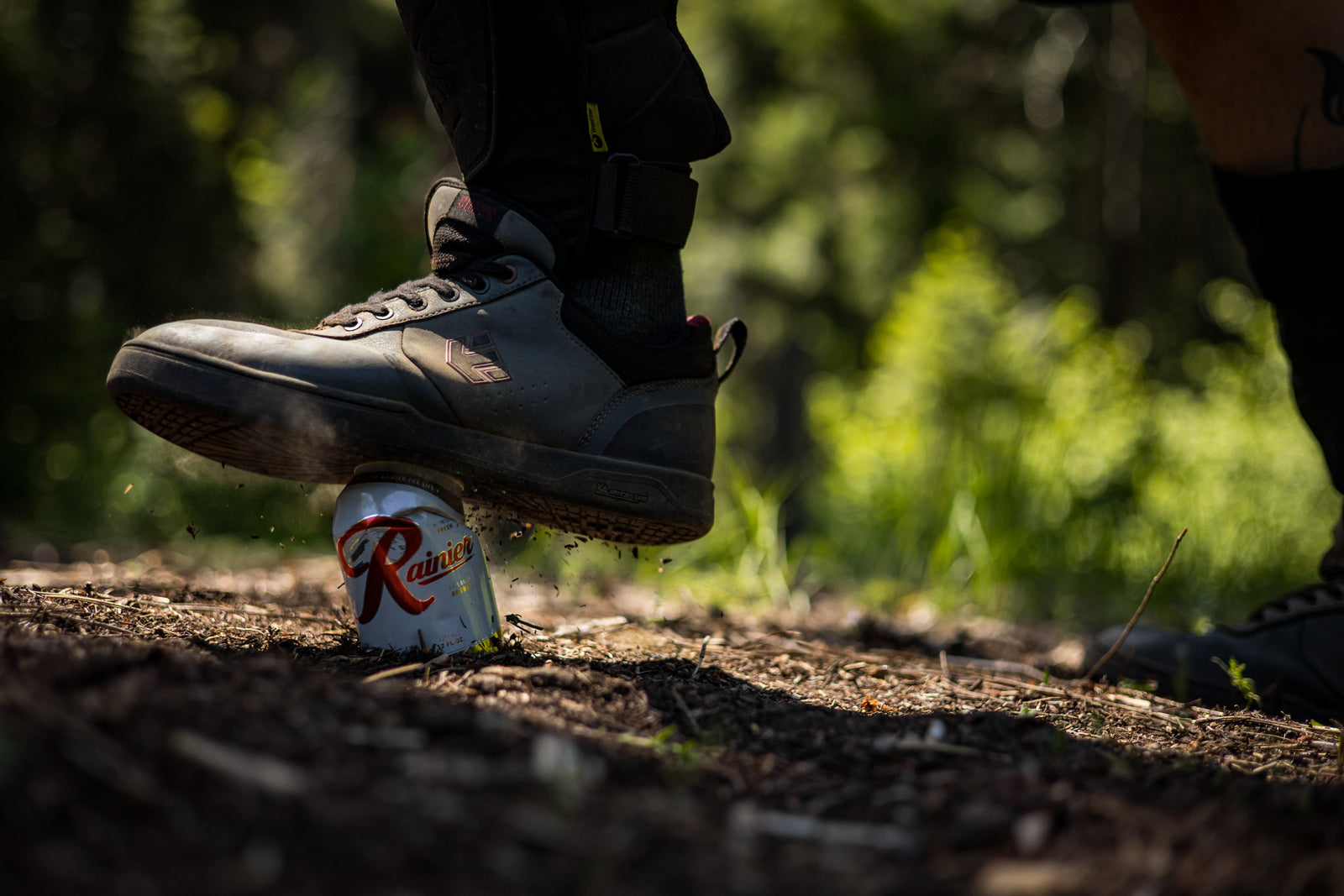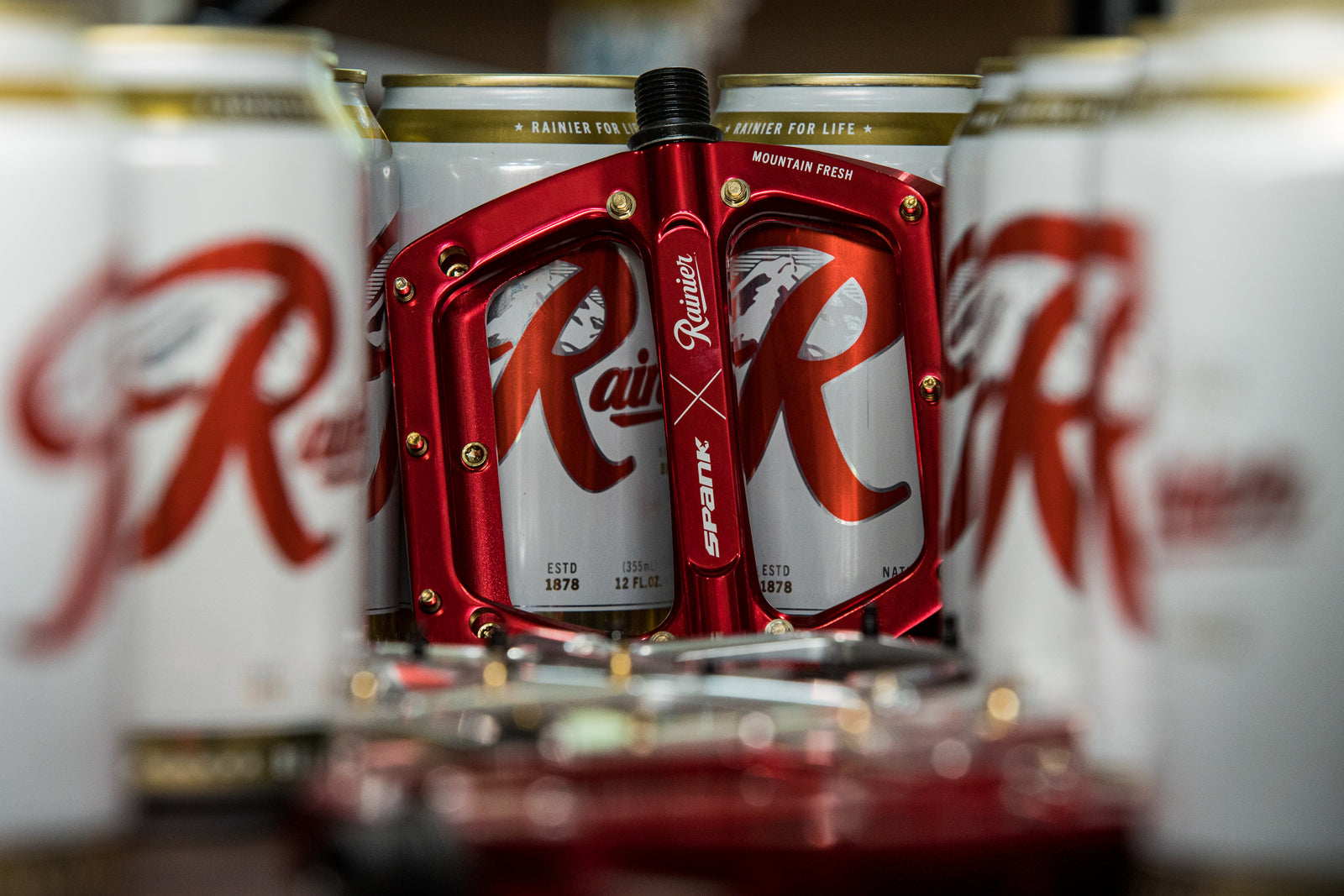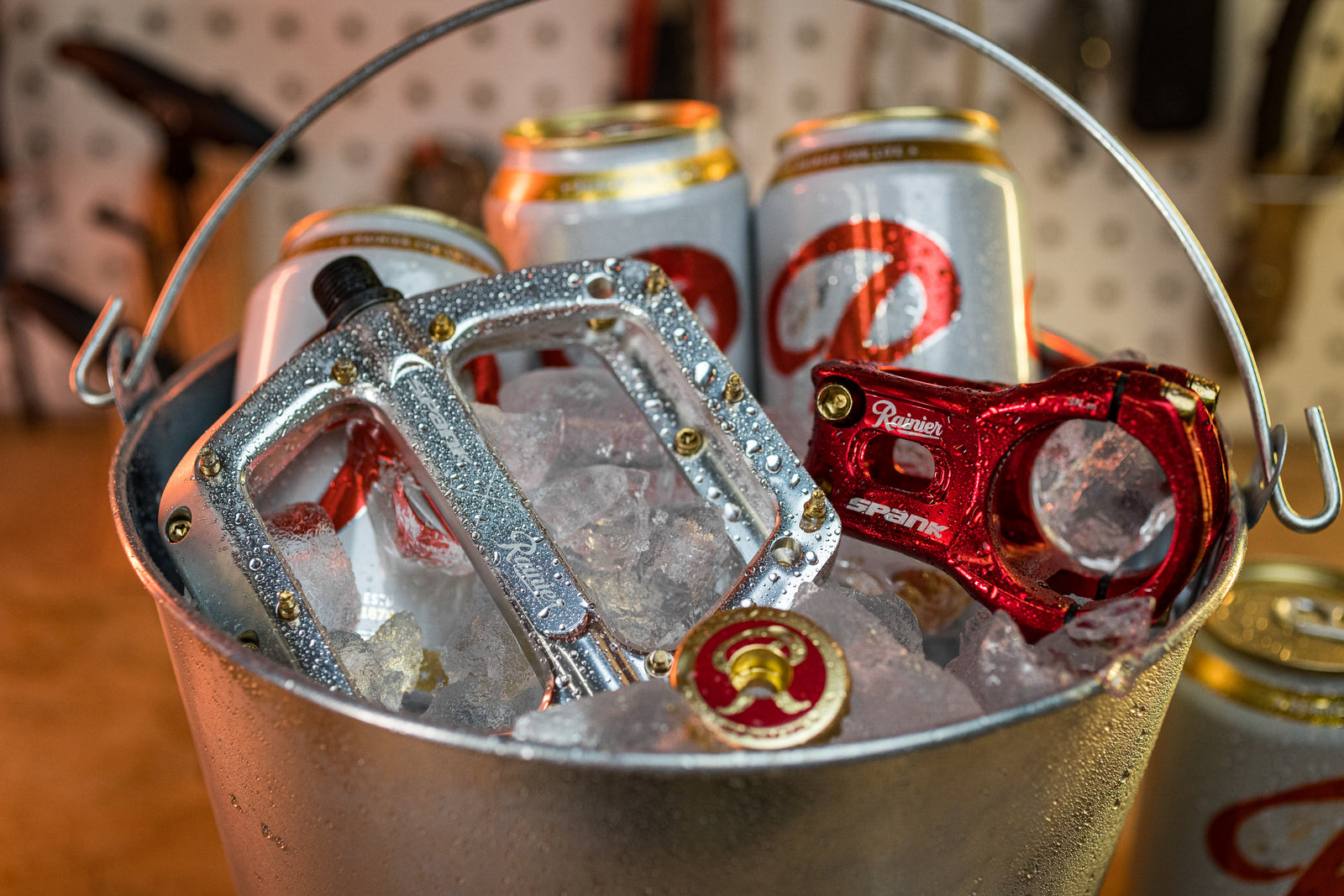 ---